Mokabar manages the supply of coffee for Ho.Re.Ca companies(Hotels, Restaurants and Catering). In addition to the supply of coffee, Mokabar also manages the supply of instrumentation, coffee machines, coffee grinders, with various rental and loan options.
For further information on our Ho.Re.Ca services, on coffee ground, beans or pods and on the various coffee machines that we can provide you, please fill in the form.
Your supplier of hotel coffee
The businesses of the hotel industry, like other hospitality businesses, are in need of the best service to manage the subject of coffee in their businesses. Mokabar, is a supplier of hotel coffee machines and the equipment needed for its service.
The right choice is a supplier of hotel coffee with experience in the area, who is a partner able to offer a series of assistance services in addition to the indisputable quality of the blends.
Are you looking for hotel coffee capsules? Coffee pods for hotels? Or a free loan coffee machine for hotel use, or other useful information? Contact us by filling in the form. We are here to answer your questions.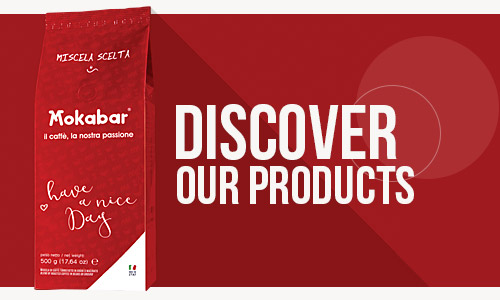 Coffee for restaurant
Mokabar provides all coffee-related services to the restaurateur. A good restaurant must serve good coffee. So consider relying on our experience.
If you are looking for a coffee machine for your restaurant, or you are looking for a coffee machine on loan for free use per restaurant, or more simply the supply of blends, then contact us immediately by filling out the form.
Coffee for catering activities
Mokabar has experience in catering, from the smallest to the largest event, we provide all the tools to excel when it comes time for coffee.
Are you looking for a coffee machine for catering? Contact us now by filling out the form